Check Out Our Business Toolkits
Toolkits are essential DIY Programs and ready-to-use essentials and information that lays the groundwork for helping entrepreneurs launch a task in their business. Whether it's starting a business, figuring out your bookkeeping, writing a business plan, leaving your 9 to 5, and more... we've got your covered.
Entrepreneur Toolkit
---
Are you looking for your business to acutlly take you places? To actually be profitable and successfully? To be able to grow and sustain an income of 6 figures or more. Then it starts here!
The entrepreneur toolkit is kit is for any new and aspiring entrepreneurs looking to start and grow their business. We go over the basics that many people often leave it, but that essential for you to survive. I'm talking more than just an LLC and EIN. Let's talk about the stuff you need to actually know about starting a business on a strong foundation.
I LOVE THIS
Bookkeeping Toolkit
---
Looking to learn how to DIY your Bookkeeping? Not sure where to start, ohw to use the templates, or even what actually you should be looking out for or doing to keep up with everything and make it make sense.
The Bookkeeping Toolkit is an Entrepreneurs guide to bookkeeping for small businesses. We simply make your numbers make sense. We simply help you make those numbers, make sense.
In 30 Days or Less, you can have your business bookkeeping in order and on track without too much fuss.
I LOVE THIS
Business Plan Toolkit
---
Do you keep telling yourself that you need a business plan for your business, but you're not quiet sure how to make it happen without a headache and taking forever to complete it.
Let me show you 2 ways to get your business plan completed and how to utilize it to help your business grow. Not only do we provide you with information on how to complete your bookkeeping, we provide you the dos and dont's of what not to say and what to say, what exactly to say where. What questions your should be answering, and so much more. We don't just give you templates, we give you the blue print step by step to get it all done as well.
I LOVE THIS
The 9 to 5 Exit Toolkit
---
Are you looking to leave your 9 to 5 for your business full-time? Not sure if you have everything in place in your business to be able to do so? Do you have doubt because you don't know what you don't know yet to be able to be successful with your decision?
If you're done wondering and trying to piece pieces together on what the heck to do to put this plan in motion, while guessing when and how you can make this happen, then its time for you to check out the 9 to 5 Exit Toolkit. The all in one toolkit to help you put all of this into perspective so that you can get on the road to running your own business full time.
Coming Back Soon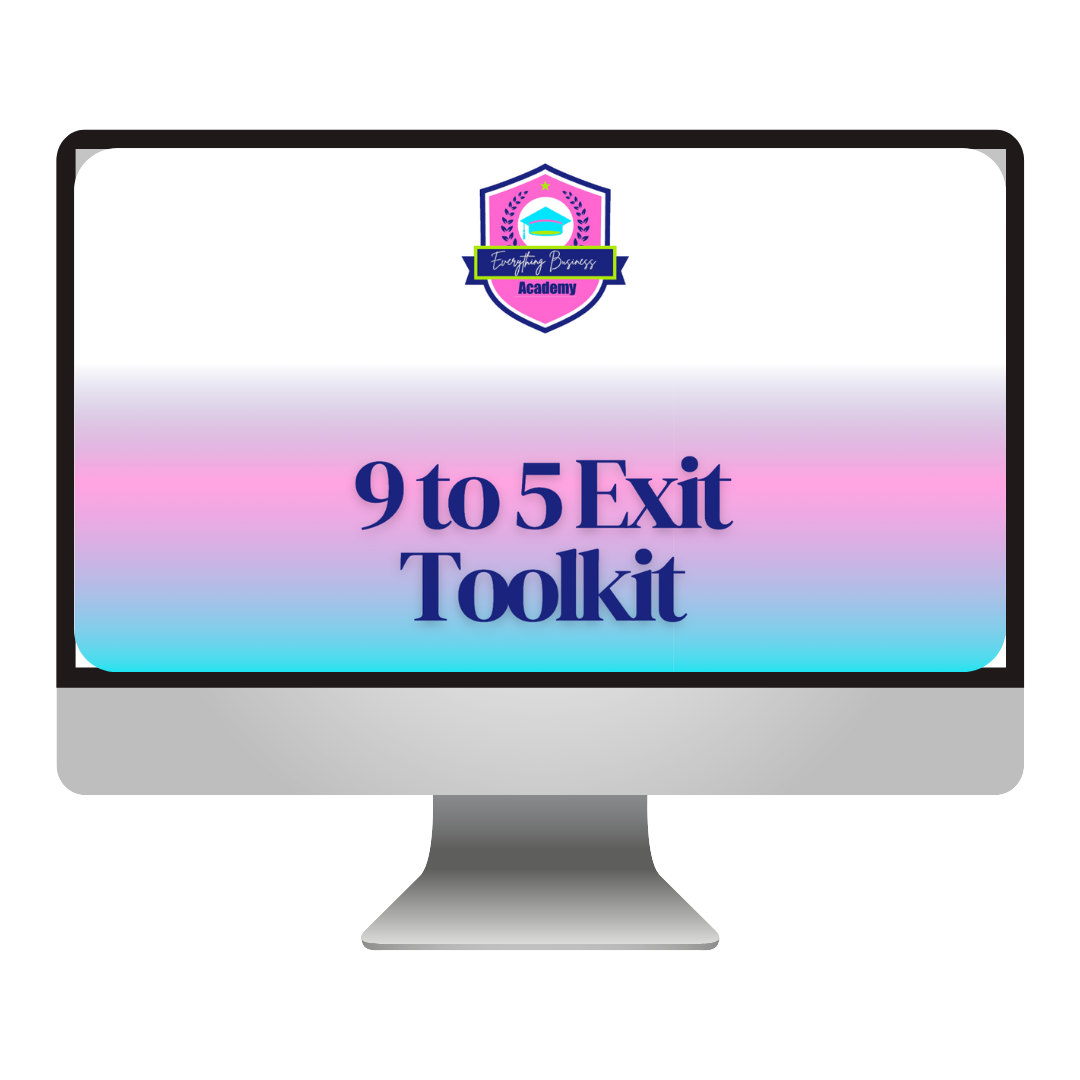 Alissa Young
Mental Health Professional
Here's What She Had To Say... Recently attended a training on ways to successfully exit from your 9 to 5 job with a SECURE business! I've also purchased on e-book from her. Needless to say, I can't wait to continue working with her. She's very knowledgeable about her topic of expertise and the way she speaks makes you feel very at ease about making next steps in your business. Definitely recommend and cannot wait to book my first session with her.
Want To Get On The Mailing List?
Sign-up now now to know when our trainings drop, tax tips, business tips, and so much more.